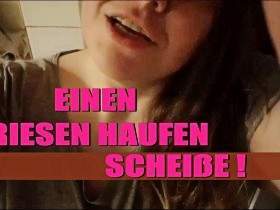 Videodetails
By: Siva-Maus95D
Resolution: 1920 x1080
Runtime: 1:34 min
Size: 154.3 MB

Rating:

Number of ratings: 0
is viewed 10 time(s)
This clip was visited 47 time(s)
Published:
Description
I shit a HUGE Pile of SHIT for you! Like something out of a picture book, beautiful and even with pussy slime on it just for you! My fat milf ass squeezed it out. Do you want him? I'll smear it on your face if you want!